Enjoy A Classic Bumper Car Ride With The Whole Family!
With a sleek and modern design, our bumper cars are classy enough for adults to enjoy. But as soon as you step into one and start driving, you will realize that they are just as much fun as when you were a kid.
We don't exactly encourage you to toss all of the rules of driving out the window. Our bumper car ride, however, does encourage some pretty creative driving as you bump and bang into fellow drivers.
Date Night
Ditch the clichéd dinner and a movie and embrace a date night that lets you interact in new and creative ways.
Family Day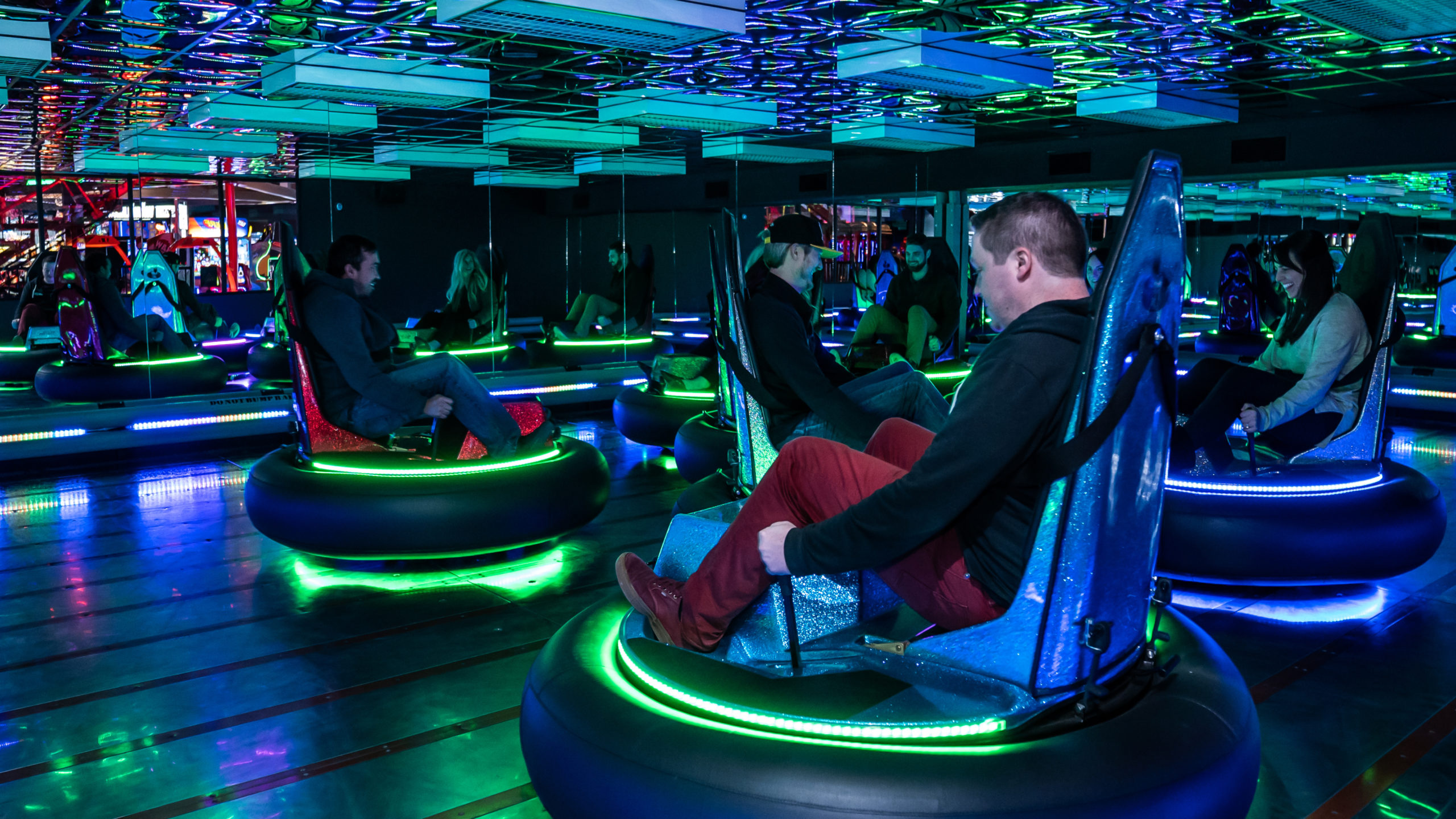 Spend time with your favorite people through adventurous activities, and enjoy competing with your siblings.
Fun With Friends
Have fun with friends while avoiding the same-old, same-old – with our bumper car ride and other game activities.
Corporate Event Fun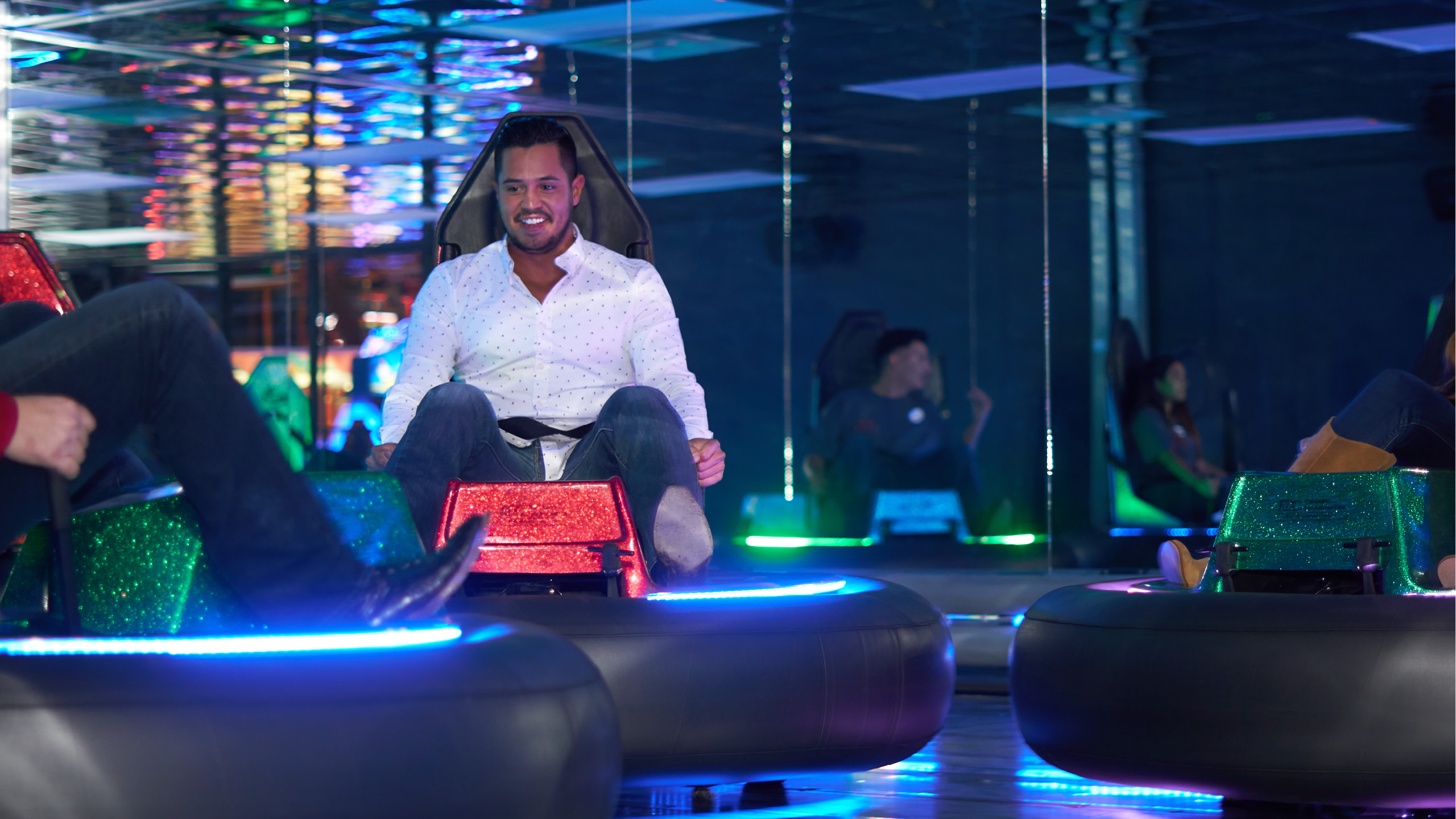 Bumper Cars may not be your first thought when you hear "Corporate Event", but this fun activity is a great way to add some unique fun to your next corporate event.
Our bumper car ride is the best way to enjoy some indoor fun with family, friends or dates. Buckle up and get ready to enjoy some bumpy, chaotic and memorable fun.
Why not make it a group event? Learn more about our group packages.
Requirements: Minimum height to ride: 44 inches.
BOWLING & ARCADE OPENS AT 10AM!
Sun – Thur | 10am–12am
Fri – Sat | 10am–2am
HOLIDAY HOURS
Thanksgiving | Thurs, 11/23/23 | 2pm–12am
Christmas Eve | Sun, 12/24/23 | 10am – 10pm
Christmas Day | Mon, 12/25/23 | 4pm – 12am
NYE | Sun, 12/31/23 |10am – 1am
NY Day | Mon, 1/1/24 | 11am – 12am
742 NW Loop 410 Suite 201
San Antonio, TX 78216
726-999-2800
Serving Austin, San Antonio and the DFW Metroplex including Plano, Frisco, Dallas, The Colony, Allen, McKinney, Addison, Richardson, Las Colinas, Irving, Grapevine, Round Rock, Pflugerville, Georgetown, Alamo Heights and North Rim area.