PLAY
Fun Family Activities
Indoor Fun All Year Long. No Rainy Days At PINSTACK
RIGHT UP OUR ALLEY®
Serious Playtime
In our massive game room, you can experience maximum level of fun while playing laser tag, bumper cars, high ropes course, rock climbing wall and state-of-the-art video games! Register your Player Card online and you can recharge or check your card balance. Get 10 bonus points when you register your first Player Card!
Bowling
Whether you're a beginner or captain of your bowling league, you will be sure to enjoy our massive bowling space, featuring state-of-the-art bowling lanes.  Enjoy lane side food and beverage service; or if you prefer a more intimate feel, check out our private bowling area.
Laser Tag
You will find yourself in a virtual war zone in our laser tag arena. Dodge opponent's laser beams while making your way through our obstacle course filled with fog, glowing pillars and adrenaline-pumping music. Find out what you are made of as you compete with other teams for the most points.
High Ropes Course
Test your wits and agility with our high ropes course while suspended 20 feet above the video game floor. Perfect for
team-building
, our ropes course provides a great opportunity for people of all ages to learn about focus, the consequences of taking risks, and the satisfaction of reward.
Video Games
We have hundreds of video games that will bring out the inner kid in you. Between old classics like skee ball, Pac-man, air hockey, and new games such as Walking Dead and Transformers, there's something for everyone in our video game room. Are you a pinball fan? We have a great selection!
Rock Climbing Wall
This is no place to be afraid of heights! If you've ever dreamed of climbing a mountain, now's your chance. Nurture your inner adrenaline junkie and get a good workout on our 28-foot high rock climbing wall.
Giant Foosball
Grab 15 of your closest friends for the foosball challenge like none other! Top that with 24 craft beers and cask wines and you've found Happy Hour Haven.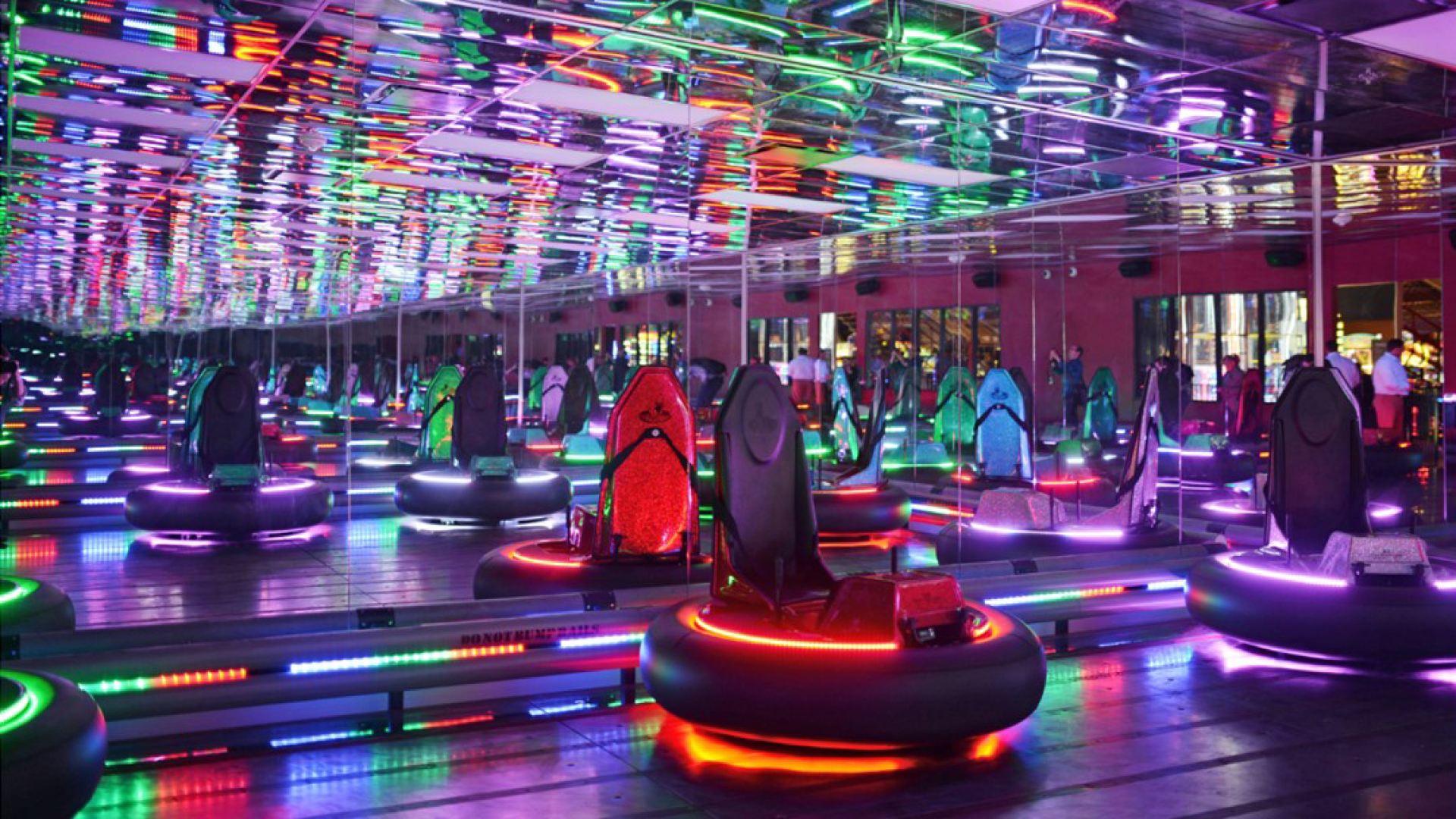 Bumper Cars
You know all those rules you learned in driver's ed? Toss them out the window when you step into our bumper cars arena – the one place where bad driving is highly encouraged! (But really, be safe in there and don't do anything crazy.)
Laser Maze
Your mission, should you choose to accept it, is to call upon your inner spy as you navigate through an intricate web of laser beams. Complete a variety of objectives as you make your way through the haze, mirrors and challenging effects.
BOWLING & ARCADE OPENS AT 10AM!
Regular Hours
Sun – Thur | 10am–12am
Fri – Sat | 10am–2am
Holiday Hours
12/24 Christmas Eve | 10am–10pm
12/25 Christmas Day | 2pm–12am
12/31 New Year's Eve | 10am–2am
1/1 New Year's Day | 11am–12am
742 NW Loop 410 Suite 201
San Antonio, TX 78216
726-999-2800
Serving Austin and the DFW Metroplex including Plano, Frisco, Dallas, The Colony, Allen, McKinney, Addison, Richardson, Las Colinas, Irving, Grapevine, Round Rock, Pflugerville, Georgetown and San Antonio.